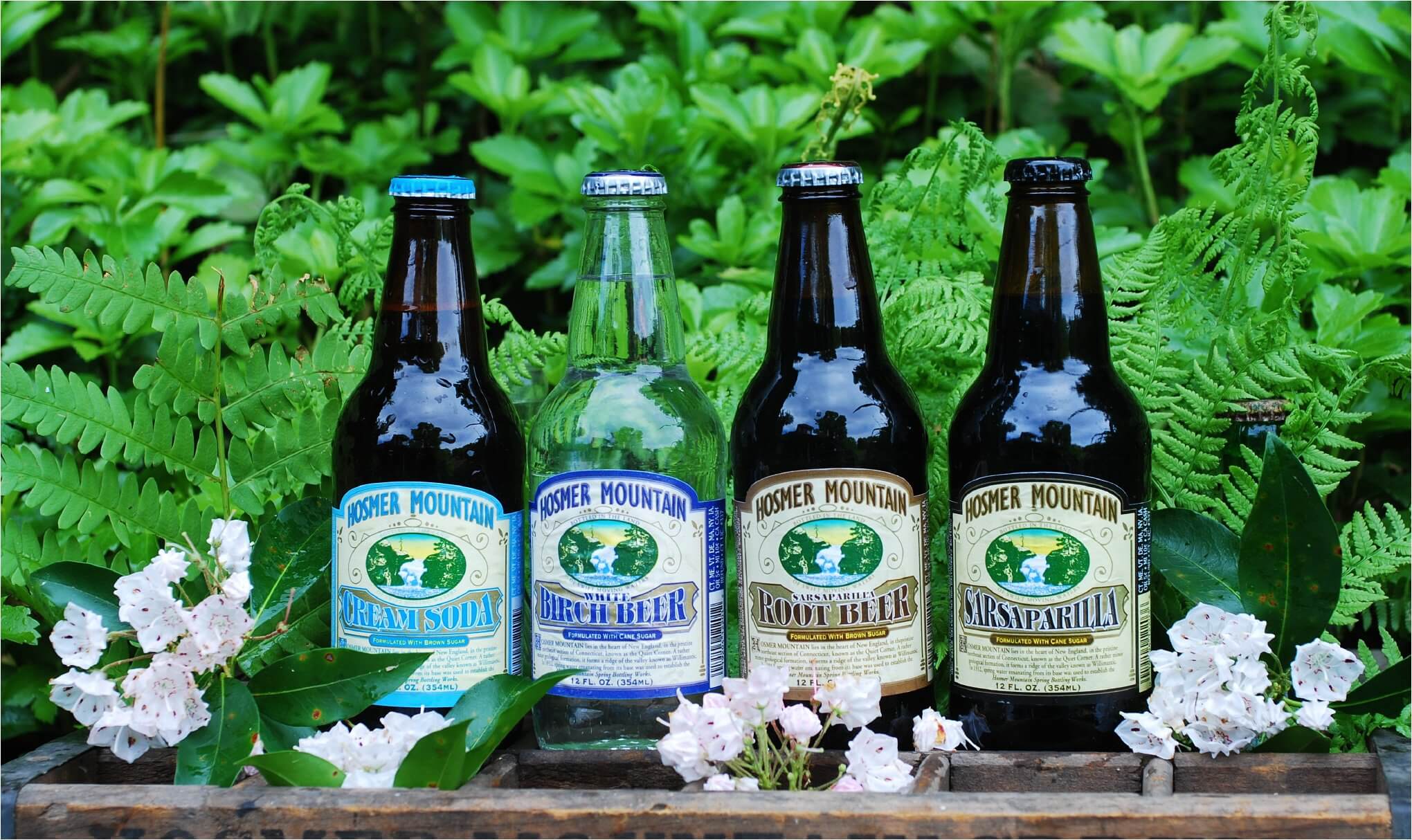 This is Hosmer's best shot, both in classic appearance and quality ingredients.
Made with pure cane sugar and flaunting the company heritage, this line is currently represented by four old time New England favorites:
Root Beer
Cream Soda
White Birch Beer
Sarsaparilla
Each formula is crafted with the goal of being the best in the market.
The label itself was adapted from the original Hosmer Mountain Bottling Works soft drink label of 1916. You're looking at the work of a pre-WWI graphic artist showing off!
Insider info – upon close inspection of the label you will note "Bottled in the Land of Swift Moving Water." Willimantic means "The Land of Swift Moving Water" in the local Native American language.
If you really want to impress your friends or customers, serve them flavors from the "Antique Line".